Used clothing container collecting? An all-round clean matter
As a leading service provider in waste management for used clothing, Striebel Textil offers its customers complete service for container collecting - from procurement of resources (flyers and containers) for collecting and logistics to recycling second hand goods. When it comes to container collecting, we work with forwarding agents who we have trusted for many years that know the business of used clothing very well from their own experience. Our computer and GPS-supported system guarantees an impeccable overview of the disposal vehicle routes and the filling quantity of the individual used clothing containers. In addition, we guarantee a 24-hour emergency service, for instance in the event of overfilling of used clothing and other problems. The surroundings of the container are also maintained and cared for by Striebel Textil - an all-round clean matter.
Contact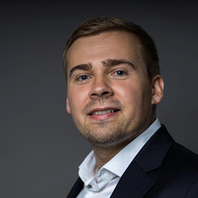 Simon Striebel
Geschäftsführer / Abteilungsleitung
Germany
Head office 0049-(0) 7376-96211-61
🖷 0049-(0) 7376-96211-67
Individually designed containers for used clothing
The used clothing containers from Striebel Textil for container collecting are TÜV and CE certified with high-grade quality. Customized design options of the container as an advertising carrier is possible starting at a certain installation size. Employees in the Original Goods department are happy to help when it comes to customized layouts and offer consulting with regard to financing these types of large projects. Individually designed containers are highly effective advertising carriers for the collectors.