Cleaning cloths and cleaning towels for all industries
STRIEBEL TEXTIL GMBH, your specialist for cleaning cloths and towels!
As an industry partner and a leader in the production and sale of cleaning cloths, our portfolio is market-oriented. Our cleaning cloths, predominantly sorted in our own facility, are processed according to DIN Norm 61650. We provide personal and comprehensive consulting and service.

Our clients include leading industrial corporations, service companies and retail.

Whether extremely absorbent, low lint, solvent resistant, or soft polishing cloths
- we have the optimum solution to meet your standards.

Our extensive delivery program includes the following products:
Cleaning cloths up to 100% cotton or with a high percentage of cotton from unwearable clothing, processed as per DIN norm 61650 - free from eyelets, hooks, buttons, zippers and any other metal fittings.
Textiles become extremely absorbent and gain polishing qualities due to repeated washings in households. And they are also made from 100% recycled textiles - it doesn't get any better than that.
Naturally there are various sorted categories and and you can select from the varioua qualities depending on your application area.
Contact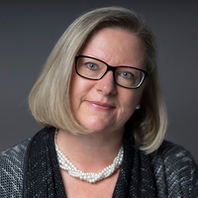 Gabriele Mayer
Mitarbeiterin in Teilzeit Abteilung Putztextilien
Germany
Head office 0049-(0) 7376-96211-41
🖷 0049-(0) 7376-96211-9