Products
If interested, please write us an e-mail with your contact information and the items that you are interested in. We will then gladly contact you and send you our current price list. Following that we will create a personalized offer with possible pick-up dates for the goods. The minimum order value is 1,000 Euros.

You are welcome to visit our business and we value getting to know you in person. Be sure to make an appointment beforehand - we wouldn't want you to find yourself standing in front of locked doors!

We offer clothing in the following four quality categories "E, 1, 2, and 3 goods":
•"E or cream goods" = Top quality second hand goods with no defects, fully functioning that meet top fashion standards. E-goods go into a second sorting procedure with quality control and summer/winter sorting
• "1-goods" = Very good quality used clothing, wearable with small defects and not necessarily modern
• "2-goods" = Used clothing, wearable with a few more defects that indicate they are second hand goods
• "3-goods" = Second hand used clothing that is not in perfect condition and has defects

We also have shoes in two qualities:
• "VSM" - used shoes, a mix of women's, men's and children's shoes in various quality, unwearable shoes are sorted out
• "OSM" = bags of shoes that do not pass our sorting process - left in the same condition they were submitted.
Contact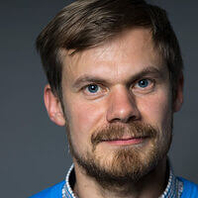 Dominik Striebel
Geschäftsführer / Abteilungsleitung und zuständig für die Erstellung der Angebote
Germany
Head office 0049-(0) 7376-96211-60
🖷 0049-(0) 7376-96211-9